Commercial Lines of Credit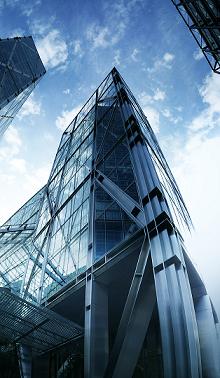 Obtaining a Commercial Line of credit that meets your specific business needs can be a complex and challenging process in today's credit tight market. Since 1977, Ocean Pacific Capital has provided large corporate lending solutions including secured and unsecured commercial lines of credt, large credit facilities, revolving lines of credit, bridge facilities, asset based facilitiies and factoring financing, for businesses and industries all types. Because our success is measured by your success, you will receive personal attention from a loan officer experienced with financing your particular business type.

To structure a corporate financing solution that best fits the needs of your company, you need a professional that knows how to cast your business in the best light possible. You could spend weeks or months attempting to do this yourself, or you can utilize our experience to get the job done efficiently and professionally.


Our commercial business lines of credit will give your business access to funds when you need it, up to a prespecified amount. The main advantage of a commercial business line of credit is flexibility. Funds are always available when you need them and you pay no interest until you draw on the line which makes it great for emergencies. The line can be secured or unsecured, with multiple repayment options and loan amounts starting from $5 million to $300 million.

Commercial Business Lines of Credit are great for a variety of ongoing or short-term financing needs, such as improving cash flow, acquiring working capital, purchasing inventory, materials, or equipment, and financing accounts receivable.

Call us today at (800) 595-1474 to discuss how our commercial credit line programs can help your business grow.